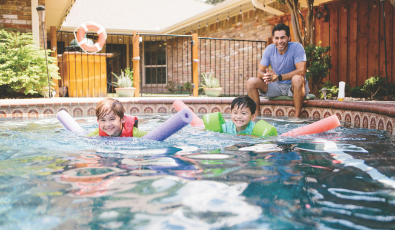 Drowning prevention is as easy as 1-2-3

Watch & Guard
Never leave a child alone in or around the water. Assign an adult "water watcher" who can focus on the water without distraction. Touch supervision is essential for young children and those who can't swim.

Test & Teach
Have your child's swimming skills tested at your local city pool or community organization. If your child is not a strong swimmer, enroll him or her in swim classes. Many programs offer swimming assessments and classes at affordable prices or have a sliding scale fee.

The Right Equipment
Use layers of protection around your pool. Safer pools have a pool fence, rescue equipment and quick access to a telephone. Young children and poor swimmers should always wear a life jacket.