Pool Party Tips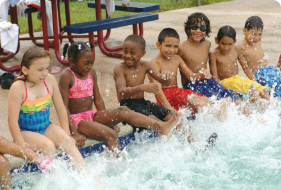 Did you know?
64% of children drowned in North Texas when an adult was within eyesight.

40% of drownings occur in a backyard pool and another 30% occur in a community or public pool.
Pool Party Safety Tips
ALWAYS supervise kids in and around the water.

Learn your child's ability in and around the water.

Assign a water watcher (an adult that commits their time to actively supervise everyone in the water).

Always use a US Coast Guard approved life jacket on kids (specially for non-swimmers). Make sure if children take off their life jacket to go inside, they put them on before getting back in the water.

Learn CPR.

Teach kids NEVER to swim alone.